Current World Guinness Record holder for the Largest Sundial with his work –­Square of Time, Zaragoza, Spain-, Mr Antonio Ros, active professor of Urbanism and Landscape, is the only sculptor who has broken the historical barrier of 1 min. in accuracy in sun clocks, with a record of 10 seconds accuracy in some of his works.
Inspired by Nature, Sustainability, Community and Values, over the last 36 years, Antonio Ros sculptures have evolved into truly complex and sophisticated art pieces designed to interact to diverse astronomical events with mathematical precision, and Fine Art aesthetic.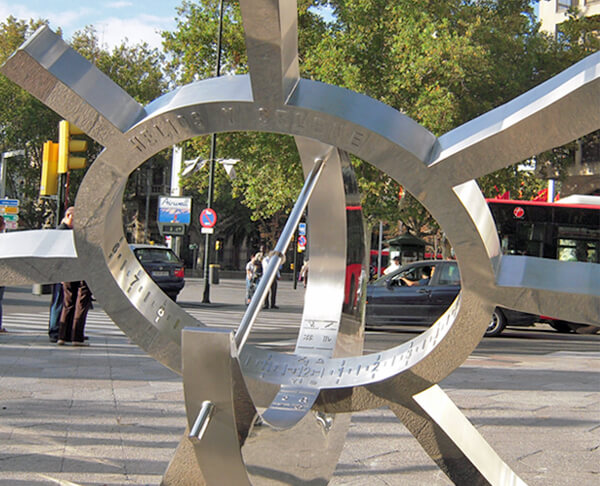 The works are fully customizable and adaptable in concept and design, offering solutions for highlighting special dates, events and astronomical events through sunlight and still provide top precision, making them ideal as iconic works and landmarks for cities (airports, squares, touristic promotion, company headquarters, and condominiums amongst others).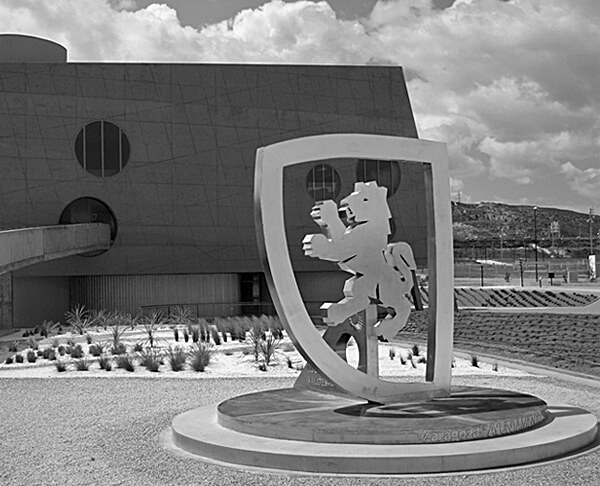 Strong. Durable. Unique. Instant Historical Landmark

Represents the sustainability of energies and care for the planet

Poetic, as it uses a natural language (lights-shadows) from the sky

Helps beautifying the city or private premises as an open-Art Gallery

Global. Sun-clocks are attractive for all cultures

A triumph of knowledge, and an invitation to learn

Example of excellence (state of the art materials, science and craftmanship)

A Landmark: Innovative attraction with touristic and big media value, (webpages, social networks)­. Also gifts, trophies, etc.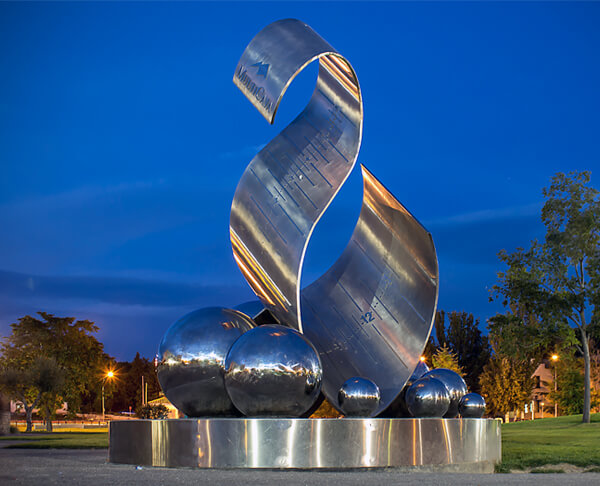 MANUFACTURING & MAINTENANCE
All manufacturing is done in house –Zaragoza Spain– under Europe's standards by Antonio Ros..
The sunlight sculptures require little or no maintenance, made to withstand all climatic events and with a lifespan of a minimum of 500 years.